Blog Posts
Here are links to posts on my Math Education Blog that you might find interesting.
If you are so moved, you may comment on the posts, and/or subscribe to the blog.
For Algebra
The Atlantic published an article by Temple Grandin. In there, she argues against the teaching of algebra to all students. This is a frequent theme in discussions of math education in US publications. As is usually the case in this genre, Grandin bases her argument on valid objections to bad teaching and bad educational policies. But bad teaching and bad policies do not justify an attack on algebra, which remains essential to any further study in any quantitative field. Once more unto the breach! I link to past posts on this topic, and defend algebra yet again here.
Classroom Basics
In this post, I address beginning teachers and outline the absolutely necessary ingredients of a functional math classroom. Our goal should be student intellectual engagement. To get there, teacher leadership is essential, as is some clarity on formal vs. informal modes. A formal atmosphere is required when trying to conduct a whole-class discussion. But a certain degree of informality (still under teacher control) is more conducive to effective individual and group work. I spell this out and link to relevant articles here.
Course Evaluations
This is a short essay where I argue for simplicity and openness in course evaluation forms.
---
MathEducation.page
New on my Web site.
There Is No One Way
Explanations and practice are not enough! If we want to reach all students and deepen their understanding, we need to use many different tools and approaches. I combined several blog posts into one article in which I argue for teacher eclecticism, and share a pedagogical framework.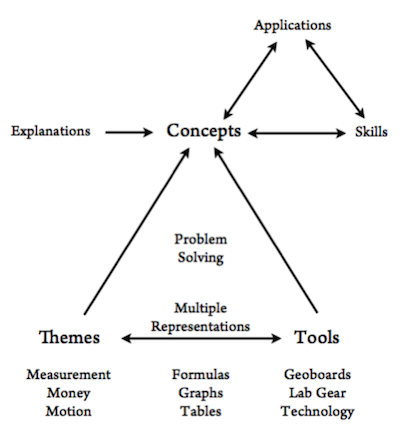 Additions, Updates, and Tweaks...
...since my last newsletter:
Navigation